The first date is always such an exciting thing! Exciting is the best word to describe it. You feel so happy because you will see her. At the same time, nervousness comes along as well – will she like me? Do I look good? What should I say? These kinds of questions don`t leave your head so easily, especially when you genuinely like the woman. Things get even scarier when it comes to intercultural dating. In basic relationships, you know who pays, what to talk about and hundreds of other unwritten rules. In international dating, you don't know what to expect at all.
But hey! It is okay to have such mixed feelings. The only rule is not to let "worrying" aspects to overshadow "happy" moments. In order to help you with that, we have prepared a guide on dating in Ukraine.
Taking Your Ukrainian Lady on a Date
Before we dive deep into picking a perfect first date idea, we should probably discuss one of the most important Ukrainian dating rules. It is vital that you are the first to ask her out. Don't wait that she will suggest a meeting. Be a man.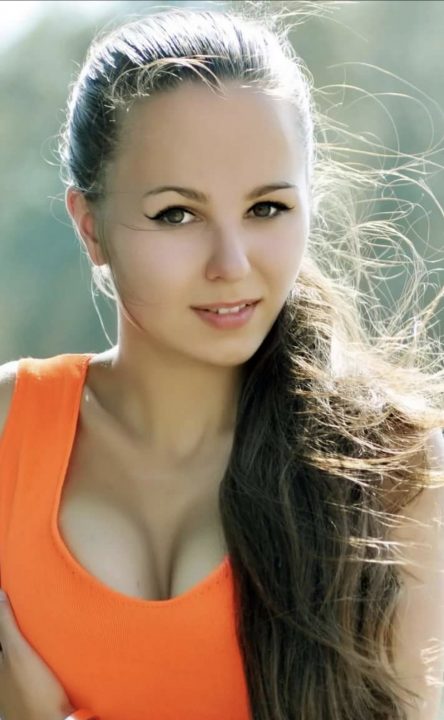 But before asking her out you should where you are going, right? Due to the dramatic differences between the seasons of the year, dating spots in summer and in winter differ as well. But no matter when you have met your girl, we have answers to everything.
Date Ideas in Winter
hot chocolate at a coffee shop
fancy dinner in a restaurant
board games at cafes
ice skating
karaoke
It is better to mention where you are going before she starts preparing. Otherwise, she will show up in a dress and ice skating you`ve planned should be canceled.
Date Ideas in Summer
walk in the park (ice-cream included)
city tour
stargazing
picnic
greenhouse or botanical garden
sunbathing near a lake or a river
Movie dates are not a popular activity for the first date. Ukrainian women are likely to have a deep conversation in a cozy atmosphere. The first dates are reserved to get to know you better and find out if the following dates are necessary. '
Ukrainian Culture on Dating Women
Now comes the most interesting part. Ukrainian culture isn`t something you are used to. Ukrainians still have gender roles that they follow from a very young age. Some of the traditions have a long history and, as we think, should be long forgotten. But no. Anyway, it is interesting to try "another" dating.
She can be late
We are more likely to write she WILL be late. When dating a Ukrainian girl you should be prepared to wait. Ukrainian women believe that appearance means a lot and taking care of themselves is not only a way to feel better, but showing their interest in the man as well. If it is a regular friend she is meeting with, she can get ready in five minutes. Putting sweatpants and hoodie on doesn`t take that much time anyway. But if it is the man she adores she will go all over herself.
And you know, makeup, choosing what to wear and redressing for 5 times in a row, painting nails and accessorizing take an eternity to complete. So now you can understand what took her so long. However, the funniest thing is – you don't know if she is going to be late today or come 10 minutes earlier. It means that you can`t set the time and show up 10 minutes later because you know she is always late. If she comes on time and you are not there – congrats, your chances have decreased dramatically. So when dating in Ukraine, be prepared to turn waiting into your hobby.
Your clothes
She puts a lot of effort into her look and it seems obvious that you should put at least some as well. Ukrainian women don't ask much – stainless shirt and pants, clean shoes and combed hair. If you shave, you are priceless.
Bring her flowers
Women love flowers but in Ukraine, it is something special. By bringing flowers you show serious intentions towards this relationship and how much you adore her. However, don't forget simple rules – no odd number of flowers (superstition: only for dead people) and no yellow flowers (leads to a breakup). Artificial and dry flowers are a no go in any culture. Instead, you can buy red roses (symbol of passion) or any white flowers of your choosing (symbol of purity). However, if you know it will be problematic to carry the bouquet around, don't buy any.
Paying the bill
Who should pay? This question differs from culture to culture. Moreover, every woman has her own opinion about that. In Ukraine, it is more common for a man to pay at restaurants and cinemas. But we can see a quickly developing tendency among women to split the check. In order not to offend her and not to embarrass yourself, suggest paying and watch her reaction. If she is shy but thankful, it is your call to pay. If she is firm in her decision, it`s better to forget about masculinity and let her split the check.
Walk her home
It is almost a rule and it is not supposed to be broken. Unless you don't want to see this woman ever in your life. It is kind of dangerous to walk around alone at night. Numerous reports on the news or living in this country for a while will definitely prove our point. If you walk her home or at least call a taxi and pay for it, she will understand that you are worried about her safety and wellbeing.
Moreover, it is a simple way to spend more time with her. By the way, three days rule is not applicable in Ukraine. Especially if you called her a taxi – you should ask her to let you know if she`s got home safely. If you tell her how much you liked spending time with her as soon as you`ve got home after a date, she will be yours. From typical Ukrainian dating, you move into perfect love.
Conclusion
That was basically everything you needed to know to make your date go as smooth as possible. Now you are ready, son. Go and get her! Enjoy dating Ukrainian girls.