International dating sounds fun and exciting until you start to consider the intercultural part of such a relationship. Let's say splitting the bill is pretty typical in your culture. Then you have this girl from another country you adore so much, and a date with her went so smoothly. You offered to split the bill, and she has never reached out to you or answered your texts. "What did I do wrong?" you would probably ask yourself. Well, you came unprepared. When organizing a date with someone from another country, the preparation process is not only about shaving, combing your hair, and ironing your clothes. It is also about reading a guide about her dating culture. Thus, it is of great importance to analyze Russian dating sites.
So are Russian dating customs any different from European or American ones? Do they have specific regulations for different occasions? These and a couple of other questions will be finally answered, and, as a result, your dates won't ever turn into a small disaster.
Where to Take Your Russian Lady on a Date
It is a rule that men are the ones who do all the date planning. It is a great way to show creativity, masculinity, and responsibility. It signifies that you are the one to take the lead, and Russian women genuinely love it. Being a single woman in Russia is not easy. One has to work, study, maintain a healthy social life, and keep oneself and one's house clean. This scary amount of tasks is overwhelming for one person. Every day a woman makes at least 50 decisions. That is why it is so good when someone takes over this task and tells you what to do.
Tapas in Spain, Korean barbecue, American movie night – those are traditional dating ideas in different countries. And where does a typical Russian date take place?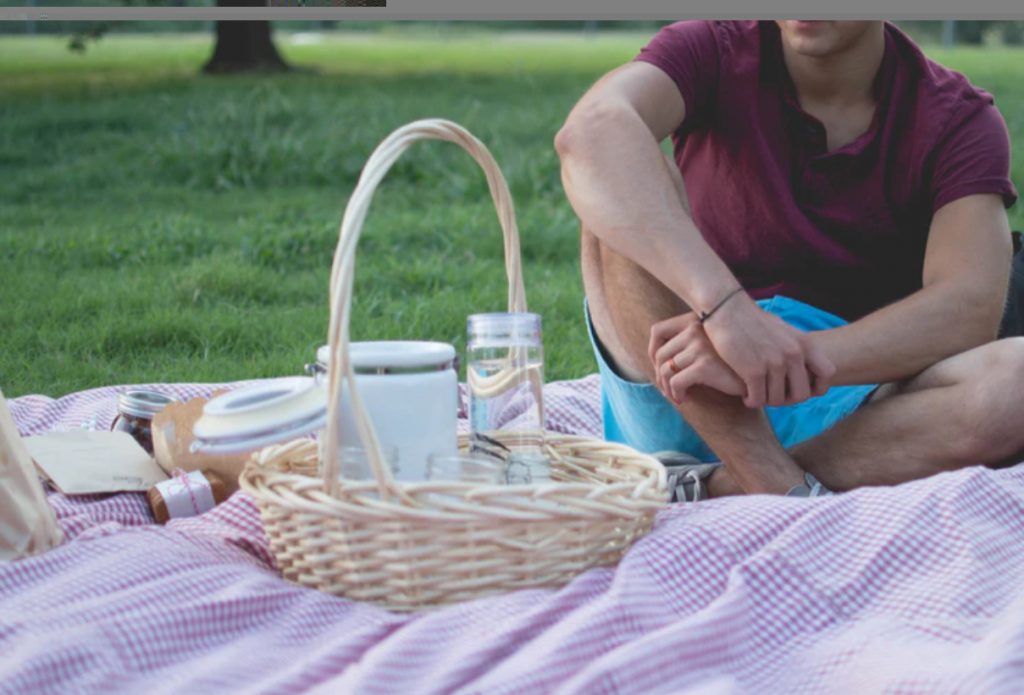 Coffee Shop
It is a perfect place for a first date and is particularly popular among Russian dating site users.  Women are likely to be wary on the first date because she doesn`t know you that well. That is why inviting her over to some public place will reduce her anxiety. Coffee shops aren't so loud as pubs or karaoke, so you will get the opportunity to have a good and undisturbed conversation. Moreover, coffee shops are usually very cozy and warm, which creates a perfect atmosphere for opening-up. 
Park
Walking around the park is very peaceful and very typical for Russian dates. However, for the sake of God, if you see that she is wearing heels or it is winter outside, don't consider a park as a dating spot. She will probably suffer most of the time and remember not what a positive and intellectual human being you are, but rather how badly her legs hurt or what a beautiful shade of blue her fingers were. 
Picnic
You can have a romantic picnic near the lake and enjoy beautiful views, good food, and excellent wine. Watching the clouds and stargazing are perfect ideas as well. It brings people together and is considered to be the date she will tell about to her friends till the end of her life. However, make sure that if it is your first date, you won't take her out of town. As stated before, it will just make her stressed out about who you are and what your intentions are.
Amusement Park
Ice-cream, attractions, and watching the sunset from a Ferris wheel sounds like lots of fun, yet having breath-taking romantic moments. This is the kind of date that will make her feel very relaxed and a little bit childish. Besides, we bet you haven`t been to an amusement park in years!
While most of the dates usually take place in Moscow, it is a good idea to know some beautiful dating spots there. The best dating spots in the Russian capital are:
Tsaritsyno 
It is a park that has the best views in the whole cities, and it is especially lovely to have a cycling tour there in the summer.
Soviet Exhibition Center
You can enjoy the architecture of socialist realism in the summer and ice skate in the winter. The place is considered to be the most unusual place in Moscow. P.S. is uncommon in the right way!
Gorky Park
You can simply walk around or join one of the dance classes that take place in the summer.
Myasnitskaya
This street seems unreal. It looks like a picture in a fairytale book rather than an actual road. And it is full of pubs and bars so after striding you can get cozy with a glass of wine in one of them.
Russian Dating Etiquette
We know where we are taking her, and everything is excellent and organized, the day X has come. What now? Blocks before, during, and after will get you through the whole date process and give you valuable insights you won't want to forget.
Before the Date
Dress Up Nicely
A Russian woman will definitely put a lot of effort into her look. She may plan her outfit a couple of days in advance and will start preparing hours before the date. It is also usual that Russian women wear a skirt or a dress for the first date. So you don't want to feel bad about your wrinkled T-shirt while walking beside a girl who is worth a catwalk, right? We kindly advise you to wear a jacket. This, however, doesn`t apply for picnics, ice skating, or cycling.
Learn Some Russian Words
Russian women don't speak that good English, so the language barrier is a thing. Don't forget to talk as distinctive and possible, and it would be very kind of you to learn some of the essential Russian words. 
Be Prepared to Wait
Even though she starts preparing for a date hours in advance, hairstyle, manicure, makeup, and all the other stuff you don't want to know about take a lot of time! That is why she will be most probably late. Don't be angry – the result of her preparation is totally worth it!
Bring Flowers
Girls all over the world like flowers, but Russian women love them, too! Just don't forget that odd number is for funerals only, and yellow ones are for breakups, and you`ll be fine. Russian dating etiquette is important in terms of making the relationship much more solid.
During the Date
Be a Gentleman
Open a door for her, help her to take off the coat, kiss her hand. All these things are expected from you, but won't be taken for granted. Her heart will skip a beat every time you do something beautiful, so try to be on your best behavior. Paying the bill is your task, as well. 
Be Open
Russians are known for their openness and sincerity. She will probably share a lot of stuff with you and try to engage you in a deep conversation. Talking about the weather and how your day was is good, but gets dull with time. What drives you crazy about what you do? What is the happiest moment of your life? What are your biggest regrets? Who is your favorite family member, and why? These kinds of questions allow knowing you much better than discussions about your favorite food.
Taboo Topics?
These don't exist. If it feels like the right moment to talk about this, then go ahead. 
After the Date
Walk Her Home
Getting home at night alone is extremely dangerous for a woman. If you say goodbye after you walked out of the restaurant, don't expect her to answer your texts or messages. It shows your lack of care towards her safety, and she surely wants to feel safe around you. 
No Three Days Rule
If you don't send her a follow-up message as soon as you get home, she will think that you didn't like her at all. Don't do that to her mental health because she would be really questioning what she did wrong for the whole night or more. 
Conclusion
Now you have everything to make your date perfect without any efforts. The main rule about Russian dating culture is to do what feels right at the moment and to be genuine. You don't have to pretend someone you are not because she will see it. Just relax and have a great time! And maybe, dating and marriage will entail each other with time passing by.