There must be something in the water in Brazil, because we see no other explanation to there being so many extremely attractive women. It seems that every other Victoria Secret's Angel is Brazilian. Well, we do not blame the managers of Victoria's Secret for wanting to work with hot Brazil girls, especially since there are so many of them! It was really difficult to only select 20, so you can be sure there are plenty of sexy Brazilian girls out there.
#1 Alinne Moraes
Instagram: instagram.com/alinnemoraes/
Alinne Moraes is a famous Brazilian actress who was born in 1982 in Sorocaba, São Paulo. Before embracing her acting career Alinne was involved in the fashion business. She used to work as a professional fashion model from the age of 12 to 18.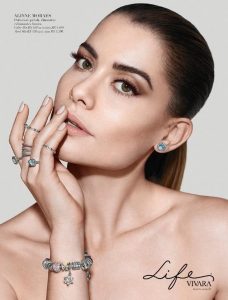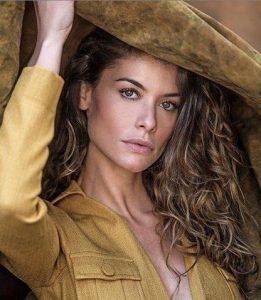 Her filmography enlists a large number of movies that only continues to grow. She has won multiple awards for her remarkable roles including Luciana in Viver a Vida. Another role that brought Moraes popularity not only in Brazil but in all Spanish speaking countries was Mônica Paiva (Nina) in the telenovela Como Uma Onda.
Alinne's outstanding looks are recognized not only nationwide but also across the globe. So in 2004, she was named as one of 100 Sexiest Women in the World.
#2 Alessandra Ambrosio
Instagram: instagram.com/alessandraambrosio/
Alessandra Ambrosio is a hot Brazil model and television personality. Born in 1981, Ambrosio started her career in the year 1999. Her modeling path started at the tender age of 12 years old. In such a tender age she enrolled in modeling classes. And just 2 years later she already was one of 20 finalists for the 1995 Elite Model Look national competition for Brazil.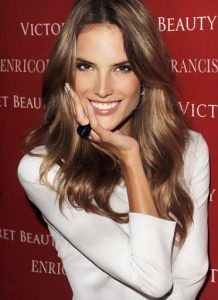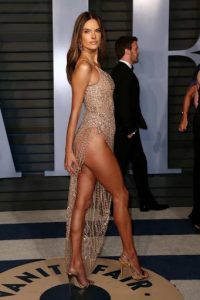 Her first ever noticeable modeling job was for the cover of Elle Brazil. And ever since she has been working with numerous multinational companies and brands such as  Gucci, Dolce & Gabbana, Calvin Klein, Oscar de la Renta, Christian Dior, Escada, Fendi, Giorgio Armani, Guess and more. Apart from that, she has also walked runways for such famous designers as Prada, Chanel, Dolce & Gabbana, Givenchy, Christian Lacroix, Bottega Veneta, Escada, Tommy Hilfiger, Christian Dior, Marc Jacobs, Louis Vuitton, Balmain, etc.
A special part of Alessandra's career constitutes her work with Victoria's Secret and Pink. She had been a Victoria's Secret Angel for over 17 years from 2000 to 2017. In 2012, Ambrosio was honored to wear the "Fantasy Bra", for the annual Victoria's Secret show. In 2005 as the first spokesmodel for the Victoria's Secret "PINK" line.
Apart from being a model, Alessandra has also launched her own swimwear line that went under the name Alessandra Ambrosio by Sais.
Throughout her modeling years she has frequently been cited by the media as one of the hottest women in the world. This status was also supported by People magazine's selecting her as one of their annual "100 Most Beautiful People in the World" in 2007. In 2012, she was ranked number six on Forbes' list of the highest-paid models
#3 Adriana Lima
Instagram: instagram.com/adrianalima/
Adriana Lima is a famous supermodel and actress that was born in 1981 in Salvador. She is most famous for her work with Victoria's Secret as she has been Victoria's Secret angel from 1999 to 2018. In fact, Adriana was their longest-running model and was even called the most valuable Victoria's Secret Angel in 2017.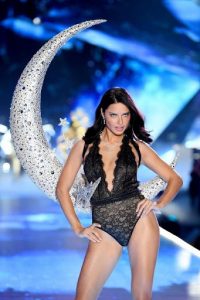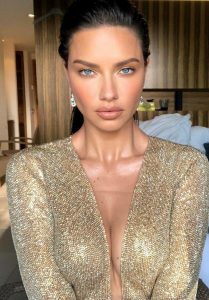 Adriana started her career at the age of 15, when placed first in Ford's "Supermodel of Brazil" model search. Soon after that, she was already posing for the cover of Marie Claire Brazil.
Lima has taken part in numerous designer runways, starting from small brands ending with the giants of the fashion industry. Some of the brands that Lima walked for include Fendi, Balmain, Bottega Veneta, Valentino, Miu Miu, Givenchy, VersaceChristian Dior, Paco Rabanne, Prada, Louis Vuitton and many more.
Various magazines and organizations include Adriana Lima into their lists of the hottest, most beautiful and most highly-paid people on the world. Complex ranks her 4th in the list of "The 100 Hottest Supermodels of All Time". Adriana even has her own wax figure at the Madame Tussauds New York. She is considered to be one of the New Supers in the fashion industry.
#4 Sheron Menezes
Instagram: instagram.com/sheronmenezzes/
Sheron Menezes is a Brazilian actress born in 1983. Her career started in 2002 when she starred in the TV Globo soap opera Esperança.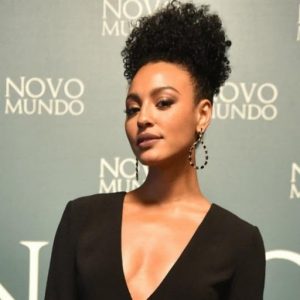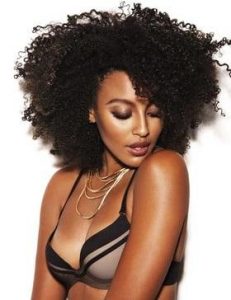 Menezes became famous for her numerous roles in Brazil TV series. However, in 2012, the actress starred in the movie O Inventor de Sonhos, the first film in the career of the actress.
#5 Flavia Pavanelli
Instagram: instagram.com/flaviapavanelli/
Flavia Pavanelli is a young Brazil social celebrity who was born in 1998 and became famous because of her YouTube channel. She launched her YouTube channel in 2013 and has been uploading videos since. She mainly posts vlogs and beauty videos, but also shares her takes on current YouTube trends.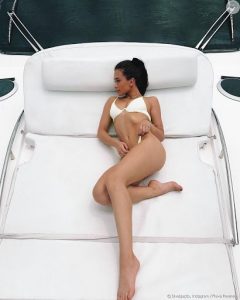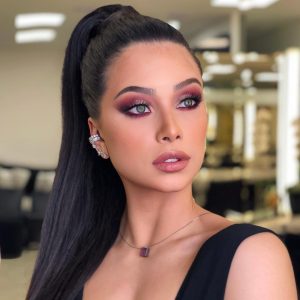 Flavia is a social media phenomenon as this sexy Brazilian girl managed to garner more than 14 million followers on Instagram since her first post back in 2012. On her Instagram page, she shares fashion tips, makeup tutorials as well as lifestyle photos and videos.
#6 Mari Maria
Instagram: instagram.com/marimaria/
Mari Maria is a famous and extremely talented make-up artist and make-up blogger from Brazil, who was born in 1992. Mari became famous in 2014 when she created a page on Instagram and started posting make-up tutorials there. Over the years she gained a following base of over 11 million people. In addition to her Instagram blogging, Mari Maria also has a YouTube channel, where she posts makeup related materials, too.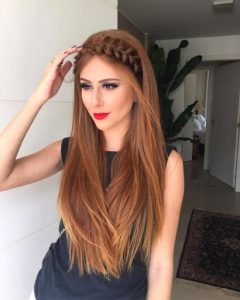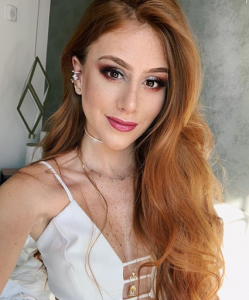 Recently, Maria has also launched her very own makeup line that is available in Sephora. As well as that, Mari Maria also posts comedy videos on her TikTok account that has amassed nearly 3 million fans.
#7 Izabel Goulart
Instagram: instagram.com/izabelgoulart/
Izabel Goulart is one of the sexy Brazilian models who was born in São Carlos in 1984. Her modeling career started in 2001. She has walked for many designers such as Alberta Ferretti, Bill Blass, Balenciaga, Bottega Veneta, Isabel Marant, Givenchy, Altuzarra, Oscar de la Renta, Valentino, Balmain, Jil Sander, Chanel. During the years from 2005 to 2008 she was also a Victoria's Secret Angel. In 2007  People magazine included her into their "100 Most Beautiful People in the World" list.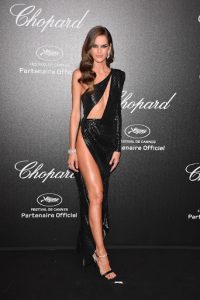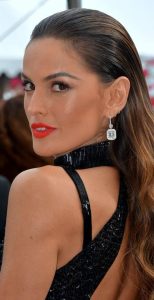 Apart from modeling, Izabel has also made appearances in episodes of series such as Two and a half men and Entourage.
#8 Claudia Alende
Instagram: instagram.com/claudiaalende/
Claudia Alende is a highly appraised Brazilian singer, entrepreneur and model. She was born in 1993 in Francisco Beltrão.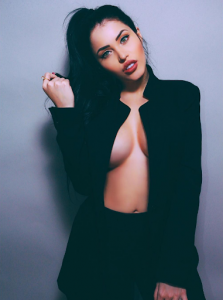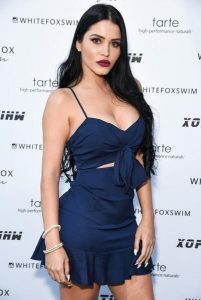 Among Alende's achievements is Blanc Media, an entertainment company that works with international talent currently exceeding a 50 million network on Instagram, which she founded in 2017. The company involvements include music production, motion pictures and marketing.
In 2017 Forbes named Alende as one of the top 15 most influential figures on Instagram.
#9 Camila Alves
Instagram: instagram.com/camilamcconaughey/
Camila Alves was born in 1982 and is a famous Brazil model and designer. As well as that, Camila is also a successful entrepreneur. She co-owns an organic food company, Yummy Spoonfuls.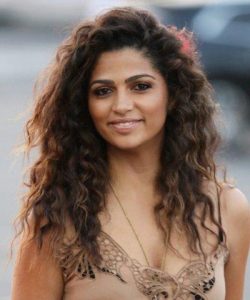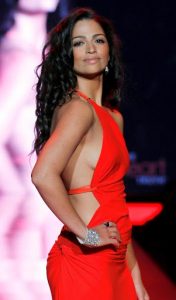 Apart from that, in January 2016, Alves launched a lifestyle website, Women of Today, that serves as a hub for her social media.
#10 Bruna Marquezine
Instagram: instagram.com/brunamarquezine/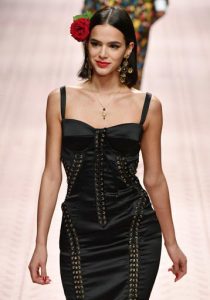 Bruna Marquezine is a Brazilian actress that was born in 1995 and began her acting career at the age of 7 years in 2002. Since she was a child actor and started early, her filmography has an impressive number of items including Aquele Beijo where she played a major role as Miss Belezinha.
#11 Fernanda Lima
Instagram: instagram.com/fernandalimaoficial/
Fernanda Lima is among the hot Brazilian women who sure thing know how to work hard. Not only she is a successful model, but also an actress, TV host and a media personality. Born in 1977, she has established herself in popular culture, as a host to a variety of shows on MTV Brasil, Rede TV!, and Globo TV.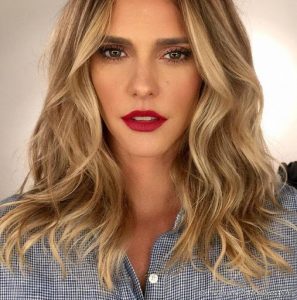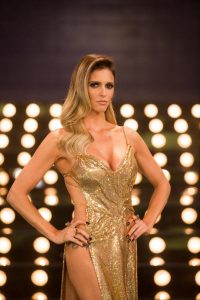 Having started her modeling career when she was just 14, she earned herself publications in such honorable magazines as  L'Officiel, I-D, Nova, Marie Claire, Elle, GQ.
#12 Giovanna Antonelli
Instagram: instagram.com/giovannaantonelli/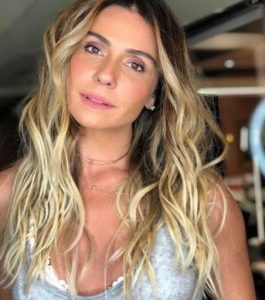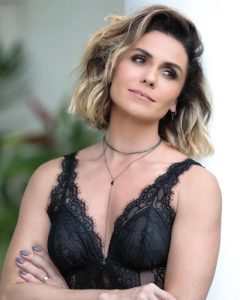 Giovanna Antonelli is a Brazilian actress, model, producer and a TV host born in 1976. Throughout her career, she has received a number of awards. She is best known for her award-winning portrayal of Jade Rachid on the Brazilian telenovela O Clone. Other works that her filmography includes are roles in Da Cor do Pecado (as Barbara); Sete Pecados (as Clarice); Tres Irmas (as Alma); and Viver a Vida (as Dora Vilela).
#13 Marina Ruy Barbosa
Instagram: instagram.com/marinaruybarbosa/
Marina Ruy Barbosa is a famous actress in Brazil. Born in 1995, Marina started acting as a child. Her first film was in the telenovela Começar de Novo. The success of the telenovela facilitated Ruy Barbosa's subsequent career as an actress. She starred in many other Brazilian series and movies.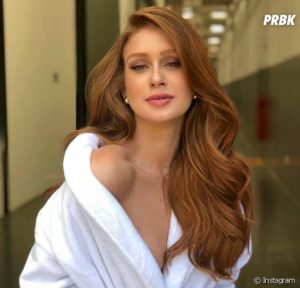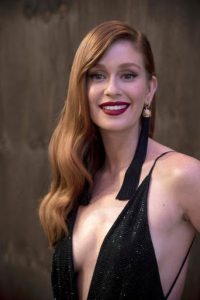 In 2015, Marina Ruy Barbosa starred in Totalmente Demais — a show that earned an International Emmy for the best telenovela.
Because of her elegance and appealing looks, Barbosa became a style reference. A lot of girls across Brazil try to recreate her signature look that includes hot red hair.
Forbes Brazil named Barbosa as one of the Top 25 Celebrities of Brazil in 2015, which was expected due to how high in demand Barbosa is among brands and companies. She is being a brand ambassador of many brands.
Also, she participates in philanthropic campaigns such as the Brazilian Institute for Cancer Control, Friends of Children with Cancer and the Brazilian Association of Lymphoma and Leukemia.
#14 Emanuela de Paula
Instagram: instagram.com/emanueladepaula/
Emanuela de Paula is a Brazilian model born in 1989. By the age of 20, de Paula had landed two makeup campaigns: MAC Barbie Collection and Prescriptives.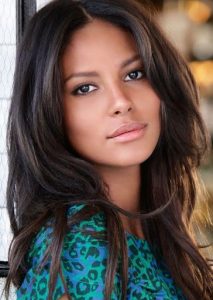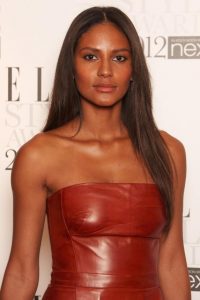 Among her runways, there are Victoria's Secret Fashion Show in 2008, 2010, and 2011, Kenneth Cole, Lacoste, Lucy In The Sky, Rebecca Taylor, Salinas, Tommy Hilfiger. According to Forbes, de Paula ranked the eleventh highest-paid supermodel for 2009.
#15 Lais Ribeiro
Instagram: instagram.com/laisribeiro/
Lais Ribeiro is a Brazilian model born in 1990. She is famous for her modeling job for Victoria's Secret as she was a Victoria's Secret Angel. Apart from that she also walked the major international catwalks for such designers as Shiatzy Chen, Chanel, Louis Vuitton, Gucci, Dolce & Gabbana, Versace, and Marc Jacobs.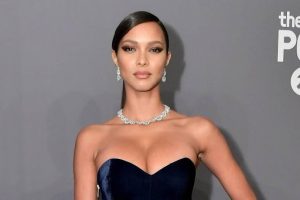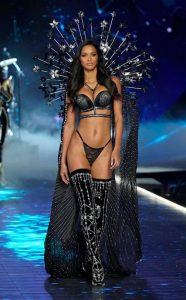 Prior to becoming a model she was training to become a nurse.
#16 Paula Fernandes
Instagram: instagram.com/paulafernandes/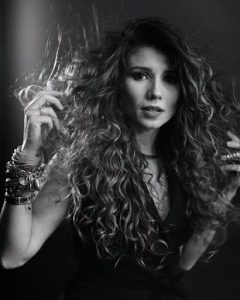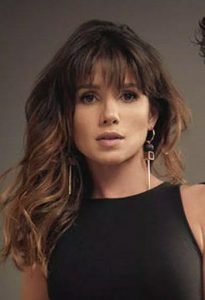 Paula Fernandes is a Brazilian singer, songwriter and arranger. She was born in 1984 in Sete Lagoas. According to readers of VIP magazine in 2011, Fernandes was named the 16th "sexiest woman in the world".
#17 Eva Andressa
Instagram: instagram.com/eva_andressa/
Eva Andressa is a famous Brazilian bodybuilder and fitness coach. She became famous through her YouTube channel and Instagram page that has amassed more than 5 million admirers of Eva's outstanding toned and muscular body.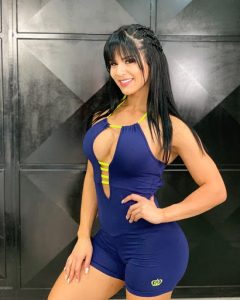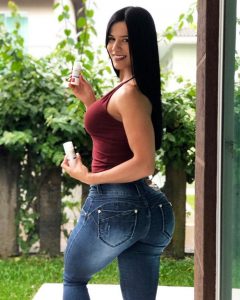 Eva started as a skinny teenager and has documented her way to becoming one of the best-shaped females in the world of bodybuilding. She earned her followers the hard way, sharing her fitness story online.
#18 Camila Coelho
Instagram: instagram.com/camilacoelho/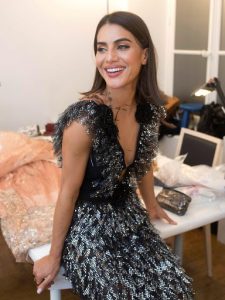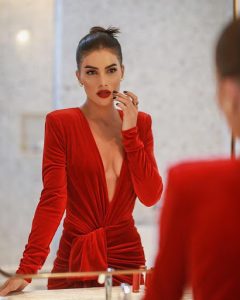 Camila Coelho is one of the most well-recognized social media influencers in Brazil. She has a Portuguese and English language beauty blog on YouTube and Instagram where she shares makeup tutorials, makeup reviews and fashion hauls. Camila has gathered a massive audience that constitutes over 7 million subscribers on Instagram.
Apart from that, Coelho is also the founder of Camila Coelho Collection clothing label.
#19 Bianca Alencar
Instagram: instagram.com/biancaalencaroficial/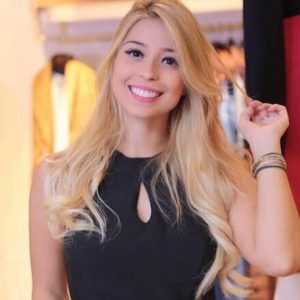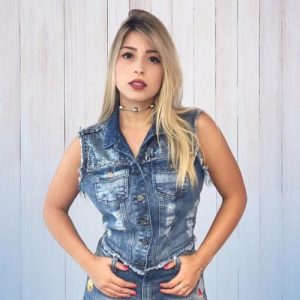 Bianca Alencar is a Brazilian actress, voice actress, singer-songwriter and dancer. However, the biggest share of her popularity comes from her success on YouTube. Bianca is the owner of a YouTube channel Bianca Alencar where she posts vlogs about her life.
#20 Solange Wilvert
Instagram: instagram.com/solwilvert/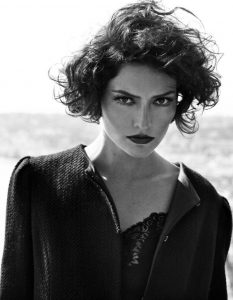 Solange Wilvert is a Brazilian model that was born in 1989. Since beginning her modeling career in 2003 Solange has walked for Chanel, Alexander McQueen, Marc Jacobs, Karl Lagerfeld, and more. Apart from that, she was representing Chanel, Calvin Klein, Fendi, Gucci, Stella McCartney, and others.
Conclusion
Although not all Brazilian girls are models, a lot of them sure thing look as such. If you have found yourself stunned by the mesmerizing beauty of these ladies, feel free to try and find yourself a Brazilian girlfriend online. The best way to find one would be turning for the help of mail order bride services that feature thousands of profiles of got Brazil singles.